| | |
| --- | --- |
|  ! | Disclaimer: All publicly recognizable characters, settings, etc. are the property of their respective owners. The original characters and plot are the property of the author of this story. The author is in no way associated with the owners, creators, or producers of any previously copyrighted material. No copyright infringement is intended. |
Snapshots
Fanfic Information
Author
Americangirl742
Genre
Romance, Family
Rating
K
Pairing(s)
Gunther/CeCe
Written
July 25, 2012
Updated
July 25, 2012
No. of Chapters
4
Status
In-progress
Link
[1]
Fic Chronology
Plot Summary
Drabbles focusing on CeCe and Gunther. GeCe. TAKING REQUESTS FOR WORDS.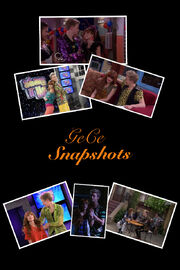 Ad blocker interference detected!
Wikia is a free-to-use site that makes money from advertising. We have a modified experience for viewers using ad blockers

Wikia is not accessible if you've made further modifications. Remove the custom ad blocker rule(s) and the page will load as expected.